If you're an entrepreneur, writer, or just someone who needs to get a lot of copy written, then you know how difficult it can be. It doesn't matter if your content is for an ad campaign or a blog post; it takes time and effort to create good-quality text, unless you leverage the latest AI writing software tools.
Thankfully, there are several AI writing tools that can help streamline the process of writing. These tools use artificial intelligence as well as machine learning techniques to write original content based on your input—allowing you to save time while still producing compelling copy that engages readers.
What are AI Writing Tools?
AI writing tools are software that can help you create content. These tools differ from AI writing assistants, which are typically used to edit or proofread your work. They offer a solid boost your online author platform and content production schedule.
AI writing tools can help you write blog posts, articles, and other types of content. While they do not have the same level of creativity as humans do—yet! —they can still be an invaluable asset in your arsenal if you want to produce large amounts of written material in a short period of time.
If you want to get your hands on some AI-powered content creation tools, Jasper's here for you. This AI writing software tool can be easily integrated into any platform and is intended to help you write faster and better. You can use it for blog posts or emails—and even create articles!
Keep in mind that this is 100% polished. You'll have to do some tweaking, but with the plagiarism detector and integration with the next item on our list, this is a powerful place to start, especially if you are starting an online Ebook business.
A.I. writing software is a helpful tool in the process of content creation, especially when you're looking for a new way to approach your blog posts or to write faster. For example, SurferSEO creates AI-written blog posts using natural language processing and machine learning technology.
Surfer is unique in that it generates SEO-based words and phrases related to your content based on current trends and online analysis. This can massively boost your page rank for everything from custom instate recipes to long-form accounting blog posts.
CopyAI uses AI writing software to analyze your content and make suggestions for improvement. It can help you write better content in less time and help you write more engaging content. CopyAI supports several languages, so you don't have to worry about not being able to use it with your language of choice.
This is my AI writing tool of choice whenever I'm coming up short and need to generate ideas. I've used this tool to help with marketing ideas as well for self-published work. It is a great way to build your outline so you have inclusive headers for the content you wish to create.
Peppertype is a natural language AI writing tools processing platform that uses ML to figure out your personal writing goals. It generates suggestions utilizing a variety of intuitive technologies and insights that functions as a partner in a writing room.
The features of this AI writing software are what set it apart from others. You get all the basics of grammar and style like you would in Word, but with the AI backing of a tool that learns from every finished article. You should include this as part of your home business writing toolkit.
Article Forge is an AI writing tool that can help you write faster and more efficiently by busting out a first draft on its own. Again, this isn't utterly polished like having a tiny little writer working 24/7 in your shirt pocket, but it is more than enough to get you started. This is one of the browser extension AI writing software options as well, which is helpful when you are working remotely and don't want to rely on Office 365.
You won't be able to write a children's book, but you can definitely get some solid article foundations.
Paragraph AI is best used as an AI writing tools app that you can build an article, eBook, or blog post around. It does have a Chrome plugin available, but using it through the Apple Store or Google Play Store is better because it gives you way more versatility. This is a convenient tool for users like me who like to dictate because it can fill in the gaps between your thoughts.
QuillBot is a free writing assistant that uses AI writing tools to check for plagiarism, proofreading, and citations. However, many modern users have tried out the AI writing software spinning feature. A lot of articles in the past were created with spinners that would craft similar content based on synonyms and like-minded phrases. The problem is this is not natural sounding, but it does give you the foundation for something new.
I've heard of writers using Quillbot as a way to write eulogies, professional letters, cover letters for job applications, and more.
Sudowrite is a web-based text editor that uses AI writing software to make your writing more natural. It's pretty easy to use, and it's free for individual users, but you can get access to extra features by paying for it. This is probably the most user-friendly AI writing tool on my list because of the clean layout and easy-to-navigate features.
ChatGPT is a tool that can help with any kind of content creation. It uses AI to take your input and write the article in your voice, but it also has many other features that can make your life easier too.
This is the current AI writing software tool leader that is revolutionizing the industry. Many freelancers and authors are either testing out this new software or running for the hills because they are unable to adapt. Personally, I think of it like a writing partner to generate ideas from instead of a threat. It's not Agatha Christie, but still impressive.
Rytr is an excellent AI writing software tool for content marketers. It uses AI to generate blog posts, writing articles, and social media posts in a personalized style that matches your website's tone of voice. You can customize your writing style and fashion of voice by choosing from over 1 million words or phrases from their library. Add your own keywords and phrases as well.
This is the best AI writing software for beginner content creators. There are not as many bells and whistles as the others on my list, but plenty of power to get started with blog posts and essential content.
Chibi is the most budget-friendly AI writing software. It is not as inclusive as the rest, but it is more than enough to help you overcome any roadblocks in your content creation. A lot of self-published authors use this as a way to bridge any trains of thought between chapters. That is because it is adaptable to your needs. The complexity is entirely up to what your goals are at the moment.
Ecommerce AI writing software aficionados should try Copysmith first. This is where you'll find the best product descriptions and create landing pages. You can also craft decent marketing campaigns and sales funnels based on this AI tool. It does take a bit of tweaking before you launch the content, so be sure to combine it with other AI writers on this list to boost the output quality.
Ink is a content creation tool that uses artificial intelligence to write long-form articles that are SEO-friendly. It's great for creating blog posts, articles, and other types of content if you don't have the time or resources to do so yourself. Ink's AI writing software engine is based on deep learning and natural language processing to produce quality work that sounds like your own voice.
This is what you use to micro-target specific markets, niche audiences, industries, or keywords. It is very Google-friendly and is sure to be updated the more OpenAI becomes a commonplace API in AI writing software.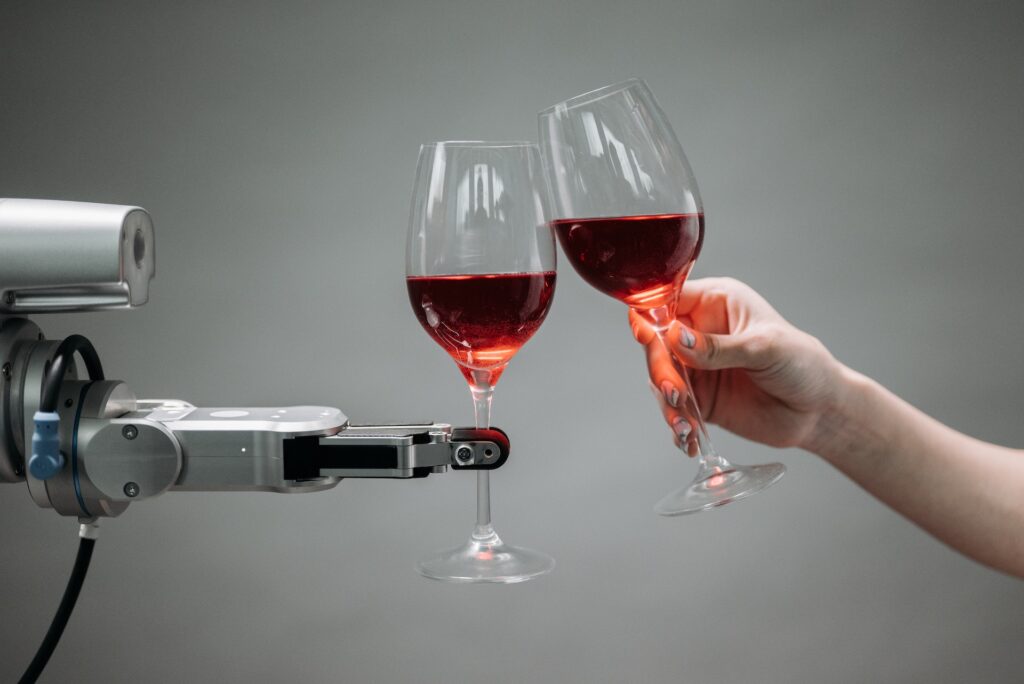 Will AI Take Over Content Creation?
AI writing software can help you streamline your writing process and create better content. But does it mean that AI writing tools will take over the world of content creation?
Writing is a time-consuming process that takes up a lot of your energy, but with AI writing software, it's possible to save some energy for other vital tasks. The tools allow you to focus on the quality of your content rather than how long it takes to produce or edit it. You'll be able to churn out articles at an incredible pace and spend less time worrying about technicalities like grammar and spelling errors—because the AI writing software will do all that work for you.
As for replacing current writers, authors, and content creators – nope. The thing is, AI technology cannot think from human inspiration. It can only do what we program it to do. As long as there are emotions to convey in new and exciting ways, there will be a need for human writers.
AI writing software can help streamline your writing process. AI is not a replacement for human writers, but it's a great tool that can make your job easier, especially with long-form articles content generation. As we see more and more AI tools entering the market, it's important that you're aware of what they offer so you can use them in the right way.
Hopefully, this list will help expand your writing capabilities so you can bust out more content without the mental blocks or confusing SEO issues that get in the way.
13 Incredible AI Writing Software Tools to Boost Your Content