Like most things in life, there's no one-size-fits-all solution when it comes to free book writing software. The right choice depends on your writing process, the type of creative writing content you want to create, and whether or not you're hoping for an easier path to getting published. 
For example: If you're working with novels or other long-form text that needs editing and formatting before publication, then Scrivener might be a good fit for your needs. 
However, If you like using word processors but don't want the hassle of learning new software every time you start a new project, then Microsoft Word or Google Docs is still likely what you'll reach for first each morning at work—and that's OK!
The book writing software tools you utilize will largely depend on the type of distraction-free writing environment you want and the features you rely upon to push out more content. It doesn't matter if you are writing a novel or a eulogy; there will be a tool for you. 
Let's dive into the best book writing software and how it can transform your ability to start writing.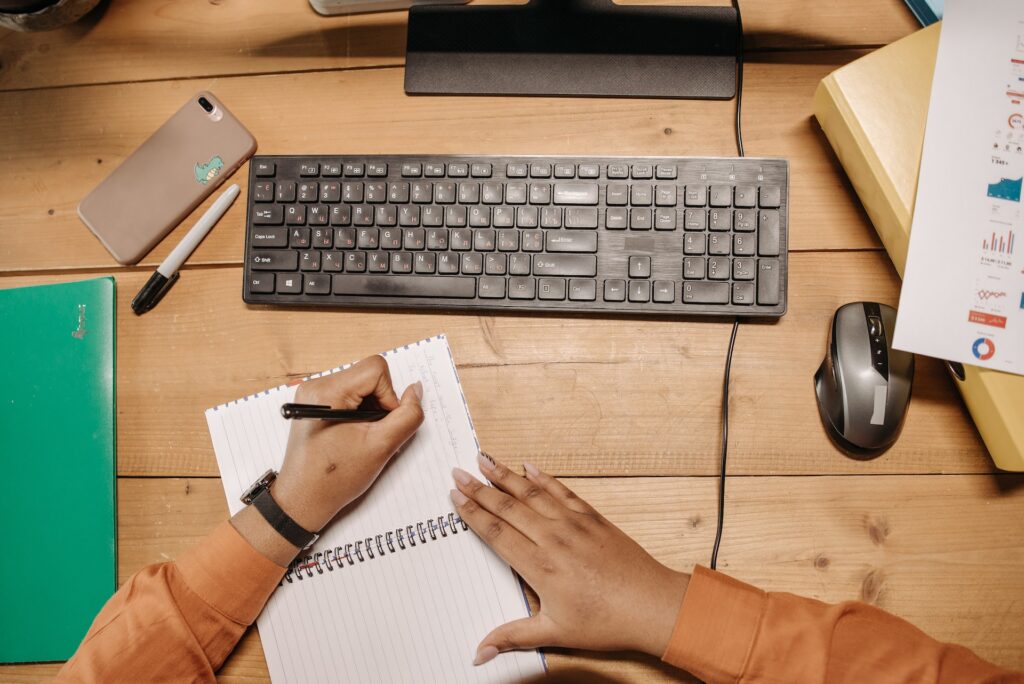 Why Use the Best Writing Software?
In today's world of self-publishing, you're likely to find yourself writing more content than ever before. This isn't the era of Agatha Christie! This is fast-paced quick-to-market writing. 
The opportunities to turn your written words into revenue are endless, from blog posts and eBooks to newsletters and emails. The only problem is that countless writing apps and note-taking tools can be a bit overwhelming. 
This doesn't mean you can get away with slacking off or cutting corners regarding your writing process. In fact, effective digital publishing requires even more attention than traditional print because of the speed at which information travels online.
If your work isn't professionally edited or appropriately formatted—or worse yet: if it doesn't read well—there's a good chance someone will point out these mistakes by leaving a comment or review on Amazon or Goodreads.
This is why it's so important for professional writers (and aspiring ones) alike to adopt good habits and writing goals from the start. You need to stay focused on making stories stand out from others in a genre with quality storytelling techniques as well as presentation polish. 
One great way to do both of these things quickly is by using book writing software explicitly designed for writers, authors, publishers, and other creative fields!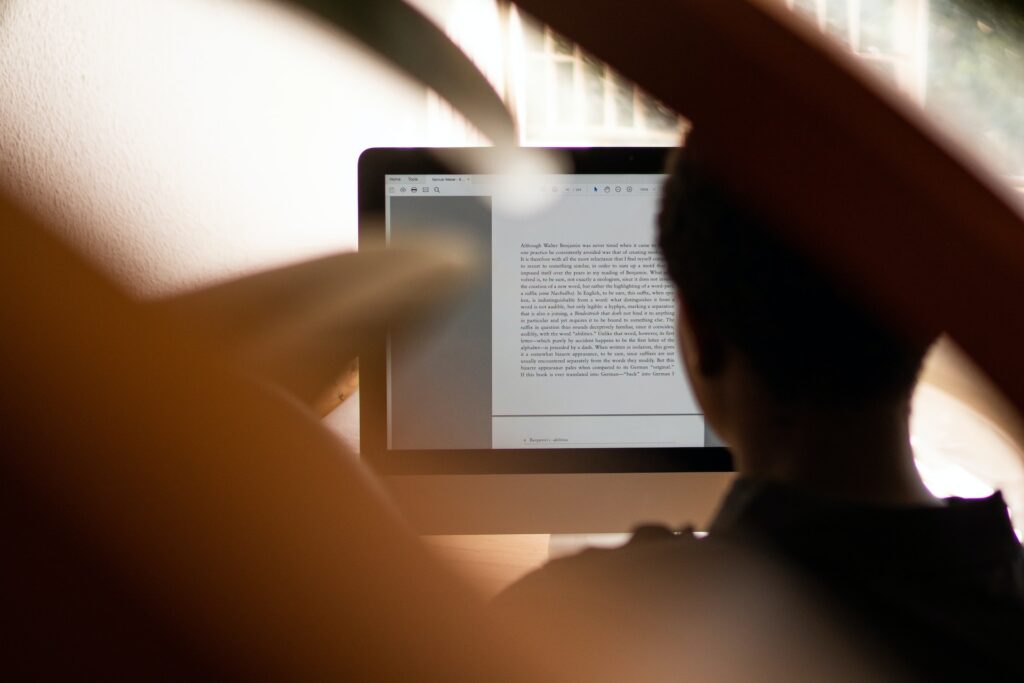 What Features Should You Look For?
Book writing software should be easy to use. It should allow you to import and export documents, as well as have a spell checker. It should also have a word counter so that you can see how many words are in your document. 
Finally, it should be able to export to PDF so you can share it with others.
That's the essential features that most writers need from their writing software, but there may be some additional features that could make your life easier when writing a book. That can include: 
Custom text editing software for the writing process
Active grammar checker and spelling review
Style editor and writing templates
Affordable pricing to fit your budget
Ability to export documents in a wide range of online and publishing process formats
Easy learning curve with a user-friendly interface
Cloud access to the book writing software
Possible focus mode or collaboration options
Potential distribution options for quick publishing
At the end of the day, you are looking for the perfect book writing software that matches your unique style and personality. 
There is no single best option. A piece of book writing software for fiction writers will be different than an online writing tool for bloggers. It is up to you to decide the best option. Now, read on for the list of the best book writing software!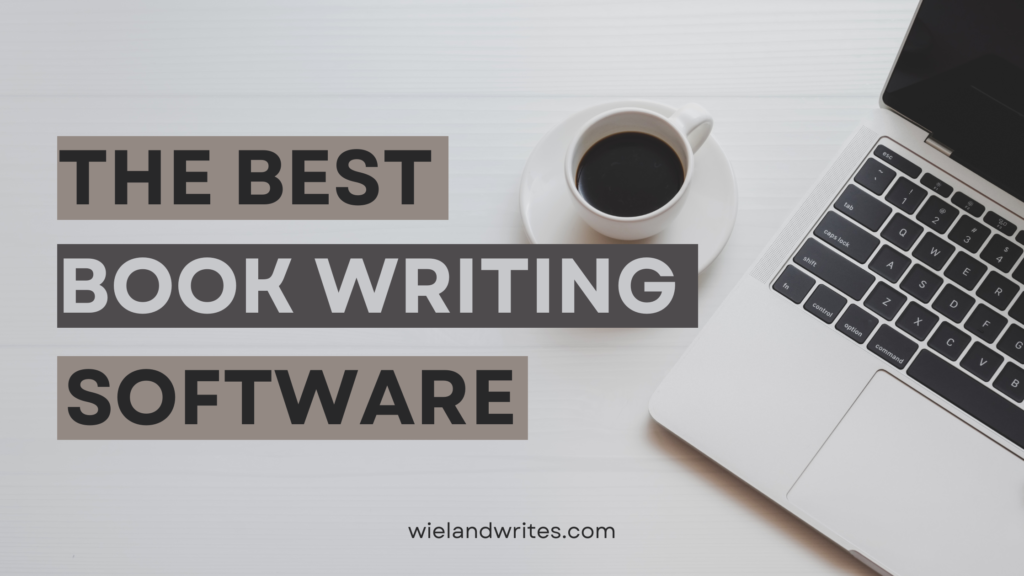 Scrivener is a powerful writing tool for both novelists and professional writers. It's also the best way to organize your book, as it has features that far surpass those of Word or Google Docs.
Scrivener is not free, but it has some serious advantages. You can use it anywhere (it works on Macs, PCs, and Linux machines), customize every aspect of your writing space with drag-and-drop tools, export entire sections of your manuscript as separate documents (great for formatting), and even share ideas with other writers in real-time.
Once you're ready to publish on Kindle or paperback format (or any other e-reader platform), Scrivener will help you create a fantastic cover design with just one click — though if you prefer something more DIY-style then there are plenty of options out there too!
Google Docs is a free online word processor that integrates with Google Drive. The software is available on desktop, mobile, and tablet. It's easy to use and has collaborative editing tools for working with others on your writing projects. This is one of the best methods to keep a free online copy of your work that you can integrate into your book writing process. 
There is no native support for styles or themes. However, Google Docs makes it easy to add all the formatting you want using a combination of keyboard shortcuts, style sheets, and templates. As a result, this is consistently on the best free software for writing lists for most reviewers. 
Atticus is a powerful writing software that can help you craft your book, course, or blog post. With Atticus, you can write faster and more confidently by using its smart features to improve your writing skills and ensure all of your content is consistent.
This is an incredible piece of best writing software with all the formatting you could want for eBooks and digital publishing. You could run a self-publishing company based on this book writing software alone. That includes writing templates for all kinds of projects that eliminate the confusion most new authors feel when trying to create a new book.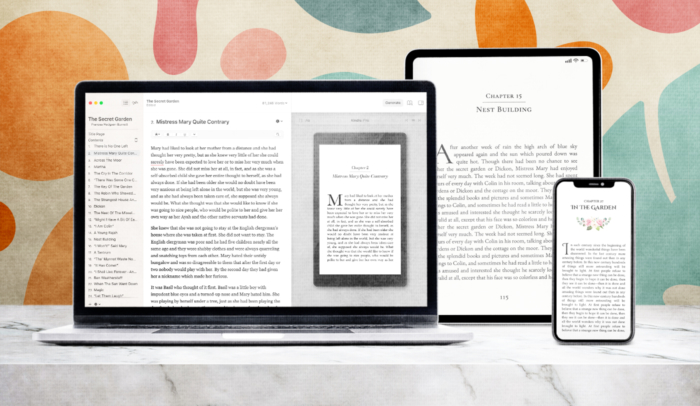 Vellum is a software program designed to help authors create professional-looking books in various formats, including eBooks and print books. Some of the features that authors might appreciate include:
Easy-to-use, intuitive interface that allows users to quickly and easily format their book
Support for a wide range of eBook and print book formats, including ePub, Kindle, and PDF
Built-in tools for creating professional-looking covers, including access to a library of cover templates
The ability to easily preview your book in different formats to ensure it looks exactly as you want it to
The ability to import and export files from popular writing programs like Scrivener and Microsoft Word
Support for a variety of different styles and formatting options, including custom fonts, colors, and margins
The ability to generate a table of contents and other navigational elements automatically
Built-in support for multimedia elements, including images, videos, and audio files
Flexible pricing options, including a free trial and discounts for students and educators.
This is probably the word processing tool you'll hear about the most in chat groups and social media writing clubs. Please be aware that this book writing software is only available for macOS. 
Grammarly is a grammar checker that works in your browser and your Word processor. The free version is available on the web, and the premium version is available as a desktop app.
It's not just for English, either. It supports other languages as well. This is a writing enhancement tool that uses AI technology to help users improve the grammar, spelling, and overall clarity of their writing. Some of the features that authors might appreciate include:
Real-time spelling and grammar checking that helps identify and correct mistakes as you write.
Suggestions for word choice and sentence structure to improve the clarity and readability of your writing
The ability to customize your writing preferences, including the types of errors you want to be alerted to and the style of writing you prefer
A personal writing assistant that offers personalized feedback and suggestions for improvement
A grammar handbook that provides explanations and examples for common grammar rules and usage
Support for a wide range of writing styles and formats, including academic, business, and creative writing
Integration with popular writing tools like Microsoft Word and Google Docs, making it easy to use within your existing workflow.
A free version with basic features, as well as paid premium plans with additional features and support.
Hemingway Editor is a web-based tool that helps you write simply and clearly, which means it's perfect for self-published authors. It also highlights long sentences and complex words so you can see how to simplify your writing without losing meaning.
It's applicable on the editing side too! Hemingway Editor will help you write better with word choice suggestions, passive voice alerts, adverb alerts, and long word alerts. 
It makes life easier by giving you a score based on readability (the Flesch Reading Ease score) so that you can compare how easy or difficult your text is to read compared to other texts in the same category (fiction or non-fiction).
This tool does take a little trial and error but is well worth the effort and a big reason it's included on this list of book writing software. 
Evernote is an excellent tool for organizing your writing, especially if you use a separate notebook for each project. You can create as many notebooks as you want and give them custom names (I prefer to name mine after the book title), then add all of your writing into individual notes within those notebooks.
This powerful productivity tool allows users to capture, organize, and access notes and other information from any device. Some of the features that authors might appreciate include:
The ability to take notes in a variety of formats, including text, audio, and images
The ability to organize notes into notebooks and tags for easy access and searchability
The ability to access your notes from any device, including smartphones, tablets, and computers
The ability to share notes and notebooks with other Evernote users makes it a great collaboration tool
The ability to integrate with other tools and services, such as Google Drive and Dropbox, to access and manage your notes and other files
The ability to save and access webpages, PDFs, and other documents within Evernote
A free version with basic features, as well as paid premium plans with additional storage and features.
NovelPad is a free writing software for novelists and screenwriters. You can use it to write your book, novel, or screenplay from start to finish using features like character boards and scene tracking. 
This is the type of book writing software that is highly useful for visual-based authors. The organization is second only to Scrivener, and plenty of formatting and layout options make it worth checking out. 
This is also an exceptional addition to your book writing tools, considering the included word count and goal toolbars. 
Microsoft Word is the workhorse of the word processor world. It's been around for decades and has adapted to changing times by adding advanced formatting tools and collaboration features.
Word is a good choice for people who want to use a familiar interface, but it has some limitations regarding features. For example, you can't do any formatting in your document without highlighting text and applying styles (you can also use styles instead of manually formatting text). 
Word also doesn't offer much guidance on how you should format your book, so if you're looking at using Word to write your novel or memoir, expect some trial and error in figuring out how all this stuff works!
Some of the features that authors might appreciate include:
A user-friendly interface that makes it easy to create, edit, and format documents
Support for a wide range of formatting options, including fonts, colors, margins, and styles
The ability to collaborate with other users in real-time, making it easy to share documents and work on them together
The ability to save and access documents in the cloud using OneDrive, making it easy to access your work from any device
The ability to import and export documents from other word processing programs, including PDFs
Built-in tools for creating tables, inserting images and other multimedia, and adding footnotes and citations
The ability to customize the program with add-ins and extensions to add additional features and functionality.
Overall, Microsoft Word is a versatile and widely used tool that can help authors create professional-looking documents.
Plottr is a free online tool that allows you to create mind maps, organize your ideas, and write a book. It's similar to Mindmeister in that it allows you to visually organize your thoughts as well as collaborate with other writers on the same project.
The interface is clean and simple, so getting started should be no problem at all. You can choose from either a blank canvas or one of the pre-made templates available on the homepage.
You can also import existing documents, such as Word docs or PDFs into Plottr using Dropbox or Google Drive integration within the website itself (no login required).
ProWritingAid is one of the best writing software tools for editing your book. It can help you find grammar errors, spelling mistakes and even improve your writing style. It is a browser-based tool that can be used on any computer (including laptops and desktops). 
Many claim this book writing software is an enhancement tool that helps users improve the clarity, style, and readability of their writing. Some of the features that authors might appreciate include:
Real-time grammar and spelling checking, along with suggestions for word choice and sentence structure
The ability to customize the types of errors and suggestions you want to be alerted to
In-depth analysis of your writing style, including readability, pacing, dialogue, and more
A variety of writing style guides and resources, including a grammar handbook and a thesaurus
Integration with popular writing tools like Microsoft Word and Google Docs, making it easy to use within your existing workflow.
The ability to compare your writing to a sample text, such as a published novel, to see how it stacks up
A free version with basic features, as well as paid premium plans with additional features and support.
What is My Favorite Writing Software?
My writing career started with poetry and quickly moved into non-fiction, then copywriting. I would not have more than 1,000 5-star reviews on Fiverr without Grammarly, Hemingway Editor, and Atticus. 
If you only have to choose one, go with Atticus. My favorite things are publishing novels, writing book content, or children's books. This book writing software offers the most straightforward format and interfaces to make that happen. 
There are lots of other great book writing software options out there that may work better depending on your needs and budget. Please take a look at this list before making your decision, so you can find the perfect tool for your project. 
Like me and most of the authors I have met professionally and personally, you'll likely use a combination of paid writing software and free software that fits your unique needs. Good luck, and keep writing! 
The 11 Best Writing Software for Self-Published Authors & Professional Writers